Are you interested in hosting a VISTA?
Click here to download the current Request for Proposals. The Letter of Intent deadline is February 5, 2021.
Are you interested in becoming a VISTA?
There are many great positions across the state that will start in August 2021! Positions descriptions and applications will be available beginning in April, 2021. For more information email Robyn at robyn.baylor@vermont.gov.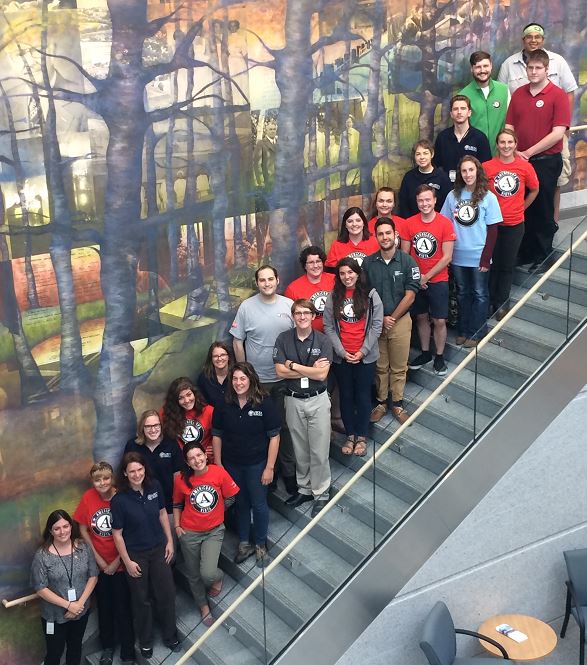 The 2016-17 VISTA Team  at training in the Waterbury State Office Complex
The SerVermont VISTA Project is a comprehensive umbrella project that welcomes host sites tackling a wide array of poverty related issues in Vermont. We place members in organizations and state agencies to fight poverty across the state by increasing education and job-training opportunities, creating more food-secure communities, increasing safe and affordable housing, and fighting the opioid epidemic.