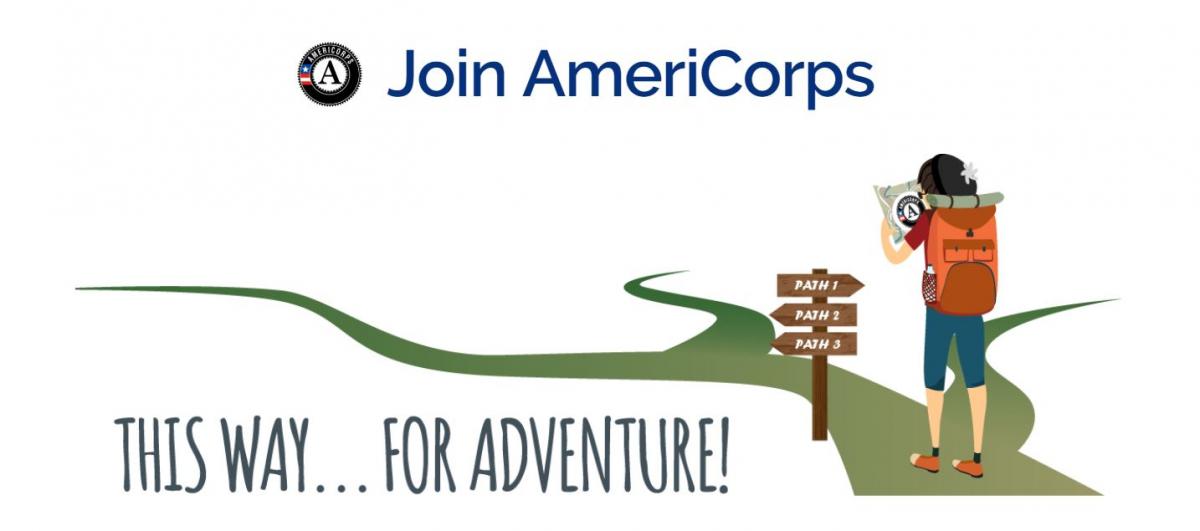 Join AmeriCorps Today!
There are over 80,000 opportunities to serve in AmeriCorps each year, and 450 of those opportunities are right here in Vermont! There are opportunities that work for everyone, from full-time year-long service positions, to 300 hour positions over the summer or during the school year. Learn more about serving in AmeriCorps in Vermont and find an opportunity for you by visiting the fabulous AmeriCorps Programs in Vermont. From conservation work to mentoring youth and providing economic opportunity for all Vermonters, there is an opportunity that is right for you in Vermont!

AmeriCorps engages more than 80,000 Americans in service each year at nonprofits, schools, public agencies, and community and faith-based groups across the country. In Vermont, 360 individuals serve in any given year.
Since the program's founding in 1994, one million AmeriCorps members have contributed more than 1.4 billion hours in service across America while tackling pressing problems and mobilizing millions of volunteers for the orgnizations they serve. In Vermont, 5,300 Vermont residents have served more than 7.9 million hours, and have qualified for Segal AmeriCorps Education Awards totaling nearly $19 million.
Within AmeriCorps there are three different programs, AmeriCorps NCCC, AmeriCorps VISTA, and AmeriCorps State and National.
AmeriCorps State and National
AmeriCorps State and National supports a wide range of local service programs that engage thousands of Americans in intensive community service each year. CNCS provides grans to a network of local and national organizations and agencies committed to using national service to address critical community needs in education, public safety, health and the environment. Each of these organizations and agencies, in turn, uses their AmeriCorps funding to recruit, place, and supervise AmeriCorps members. SerVermont currently supports six AmeriCorps State Programs.
Learn more about AmeriCorps State and National.
AmeriCorps NCCC
AmeriCorps NCCC members travel the country strengthening communities and developing leadership skills on diverse teams. Members serve full-time for 10 months to address community needs and respond to disasters. AmeriCorps NCCC is comprised of two distinct service tracks, the Traditional Corps and FEMA Corps.
Learn more about NCCC.
AmeriCorps VISTA
AmeriCorps VISTA members are passionate and committed to their mission to bring individuals and communities out of poverty. Members make a year-long, full-time commitment to serve on a specific project at a nonprofit organization or public agency. They focus their efforts to build the organizational, administrative, and financial capacity of organizations that fight illiteracy, improve health services, foster economic development, and otherwise assist low-income communities. CNCS State Offices oversee AmeriCorps VISTA, but SerVermont sponsors and administers the SerVermont VISTA Umbrella Project.
Learn more about VISTA.