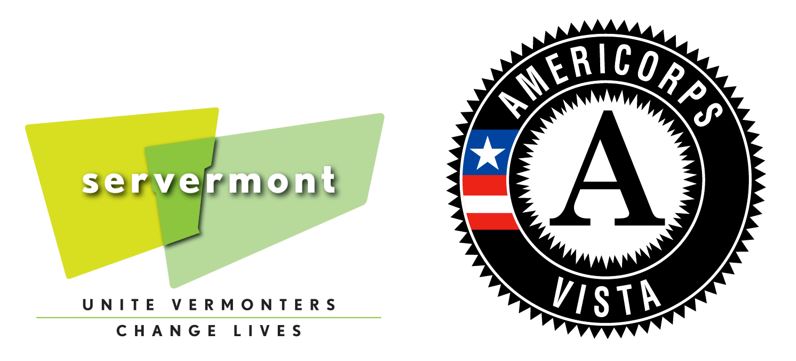 The 2016-17 VISTA Team  at training in the Waterbury State Office Complex
The SerVermont VISTA Project is a comprehensive umbrella project that welcomes host sites tackling a wide array of poverty related issues in Vermont. We place members in organizations and state agencies to fight poverty across the state by increasing education and job-training opportunities, creating more food-secure communities, increasing safe and affordable housing, and serving veterans and military families.
Please click here to read more about some of our most recent accomplishments!
Are you interested in becoming a VISTA?
Recruitment for the 2017-2018 program year has ended, but you can check out the map below to see where you can serve! Click here to download the 2017-18 VISTA Program Information and the 2017-18 Position Descriptions.