Next Commission Meeting
The next meeting of SerVermont's commission will be held on October 19, 2017 from 10 AM to 2 PM at the Waterbury State Office Complex in the Oak Room of the Sally Fox Conference Center. This meeting is open to the public. 
AmeriCorps Funding Opportunity
SerVermont's 2018 AmeriCorps State competition for the 2018-2019 AmeriCorps Program Year is now open. Information about the competition can be found on our Funding Opportunities page.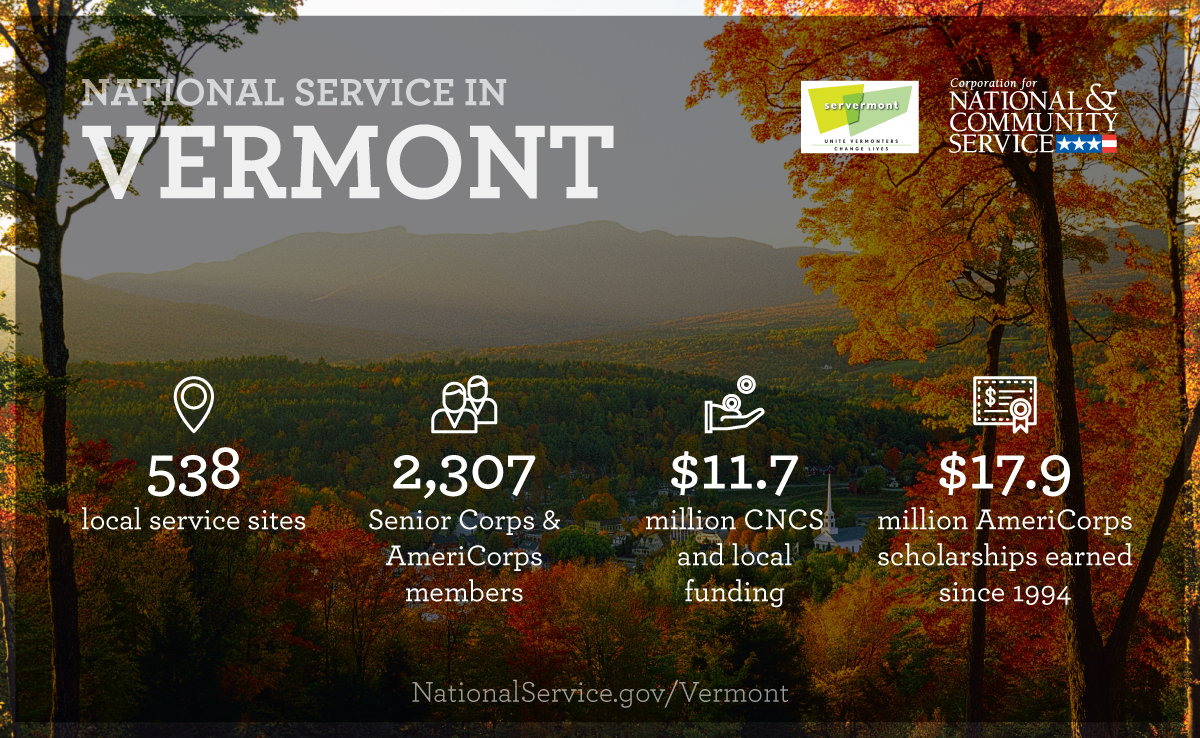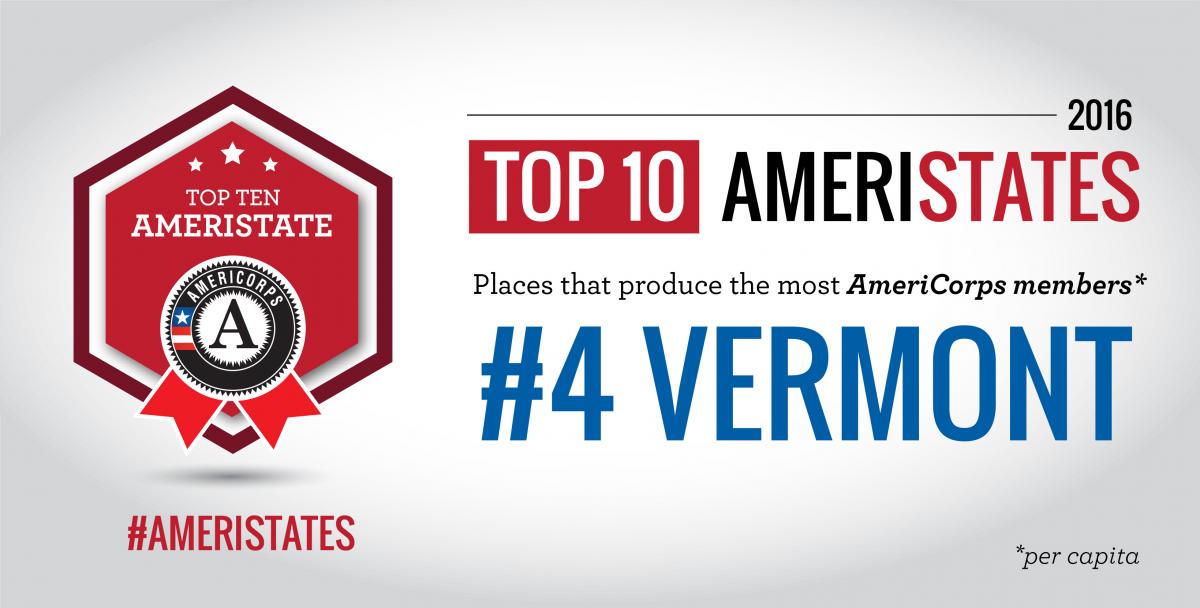 Vermont Ranked #4 AmeriState for Second Year 
SerVermont is excited that Vermont has held on to the #4 ranking for producing AmeriCorps members per capita. The rankings were determined by the Corporation for National and Community Service by associating the permanent address of AmeriCorps members to a US designated place and state, including the District of Columbia. The analysis looked exclusively at AmeriCorps members who served in program year 2014. For more information please visit the CNCS AmeriStates Page.